/ Coming Soon ...
/ omni dialtech selectorized dumbbell
/ omni elite natural rubber medicine balls
/ omni ergo timer for boxing/mma/ma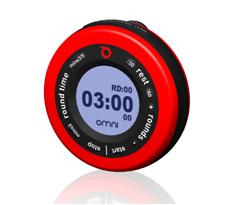 / feature highlights
Omni Dialtech Selectorized Dumbbell 25kg Set
is designed for both home and light commercial
applications.

/ Omni Patented Dialtech Tecnology allows one
set of Dialtech Dumbbell to perform the function
of 10 traditional dumbbells from 2.5kg up to 25kg
with weight increment of 2.5kg.
/ Durable, easy to use, and space saving.
/ Great for small hotel gymroom and small institutional
health clubs.

Omni Elite Natural Rubber Medicine balls and core balls
are made from 100% virgin rubber material.
Its striking design and great qaulity will add colors
to studio sections of any status-concious gym and health clubs.

/ Striking Design standing out from traditional medballs.
/ Unique Honeycomb and Golf patterns offer both better gripping and style.
/ Color coding system for weight.
/ 100% virgin rubber offers smell-less using for years.

This unique timer is a great tool to assist trainer and
members alike for any Boxing, MMA, as well as MA training.

/ Durable Dual Color Casing with Rubber Grip.
/ Clip and Arm Strap for easy attaching to your arm or clothes.
/ Ring Round Selection for 2 / 3 / 5 mins.
/ Real Ring Sound as well as Vibration Reminding system.
/ Large LED screen for easy reading.
/ The world ONLY timer that offers Boxing / MMA / MA training!